Sports - Curricular and Extra Curricular
SFSS City Finals Athletics June 2018
Our 10 finalists attended Woodbourn Road Athletics Stadium to compete in the City Finals. Children, who were the sinners of the heats, from all over Sheffield competed on a lovely sunny evening. All our athletes made us very proud and rose to the challenge of the finals. We are pleased to say our 2 competitors in the Y6 race-walking event are once again City Champions in 1st and 2nd place. Thank you for eveyone's over-whelming support on the evening.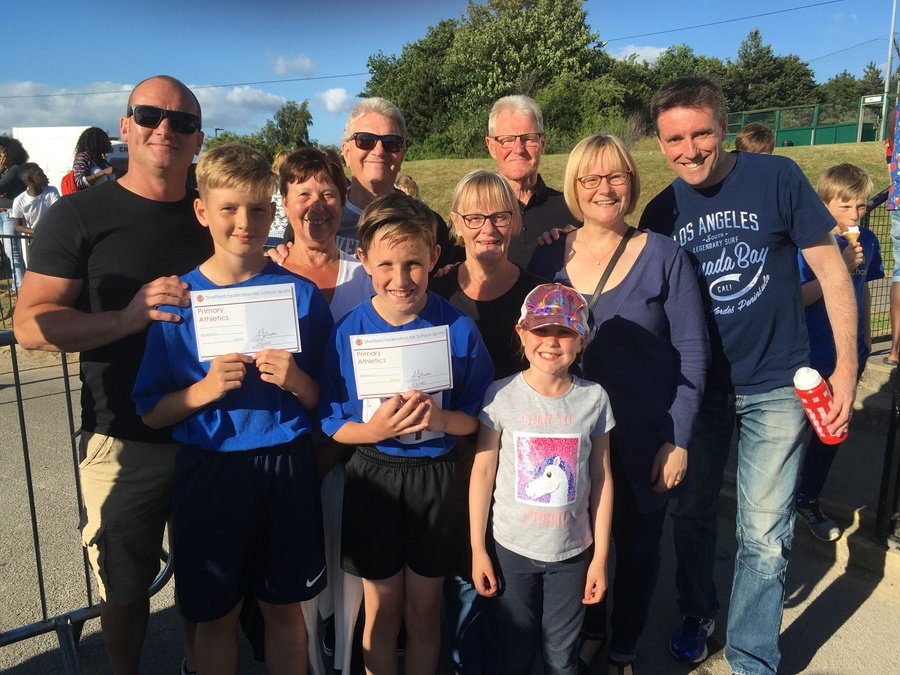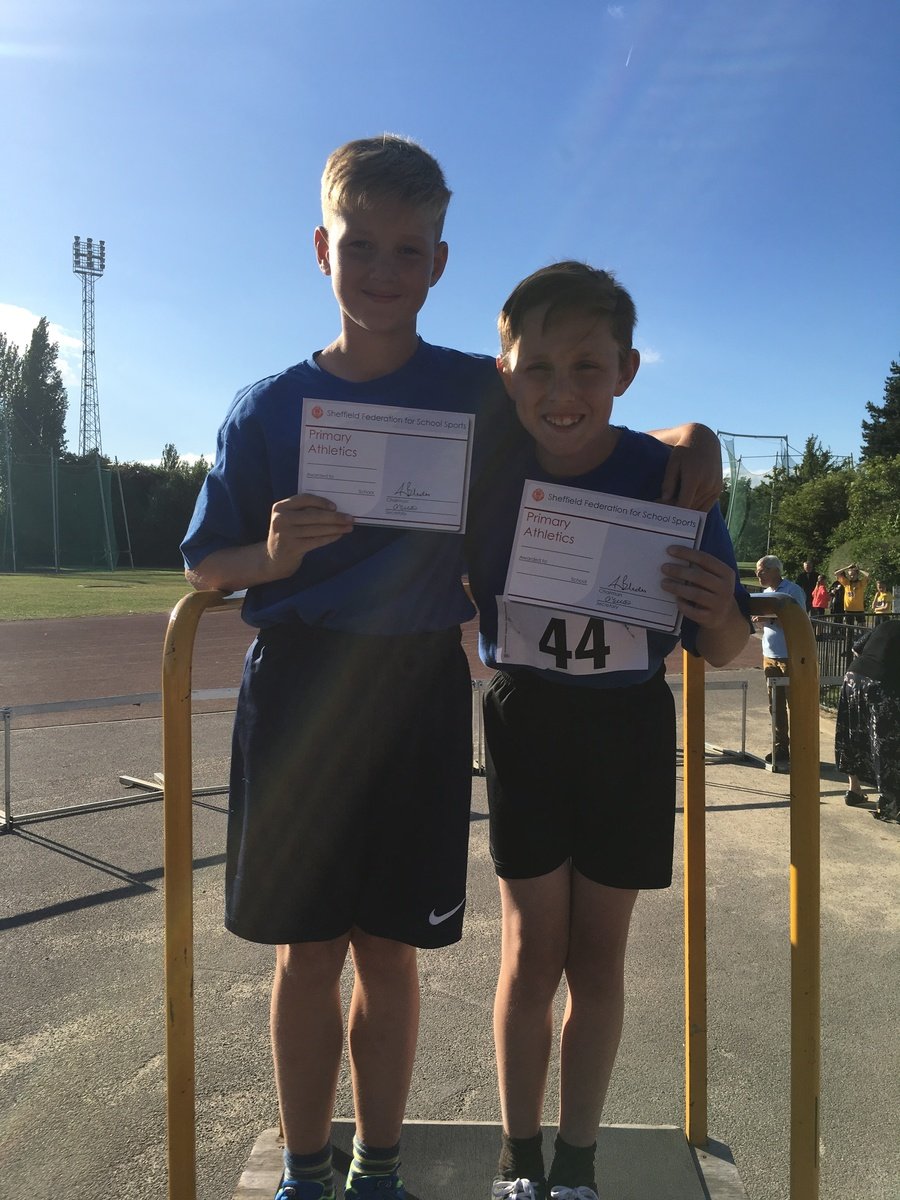 SFSS Athletics - Woodbourn Road Stadium 2018
On Tuesday 22nd May, 30 Year 5 and Year 6 children went to Woodbourn Road Athletics stadium to compete against 15 other schools in a range of track and field events. This was one of 4 heats throughout May and June across the whole city with the aim to qualify for the City Finals. All our children represented the school excellently and made us very proud. A number have progressed to the City Finals later in June. Well done to all participants and thank you to the kind parents and relations for your support at the event.
Indoor Athletics
In November, both year 2 classes competed in a 'Mini-Olympic' style event held at the Sheffield Institute of Sport. This was an inter-school competition and we are very proud of our budding young athletes as Y2T finished in 3rd place and Y2JB were the overall champions! Congratulations on such a great team effort Year 2!
CONGRATULATIONS!
Well done to the Year 6 team who won the Sheffield School Boys Tournament and are now through to represent Sheffield in the South Yorkshire Finals, later this month. The boys all played exceptionally well in a tournament filled with some excellent teams. Intake did not lose a match or concede a goal!!! Thank you to all players and supporters who came - it was a fantastic afternoon! Good Luck for the next round!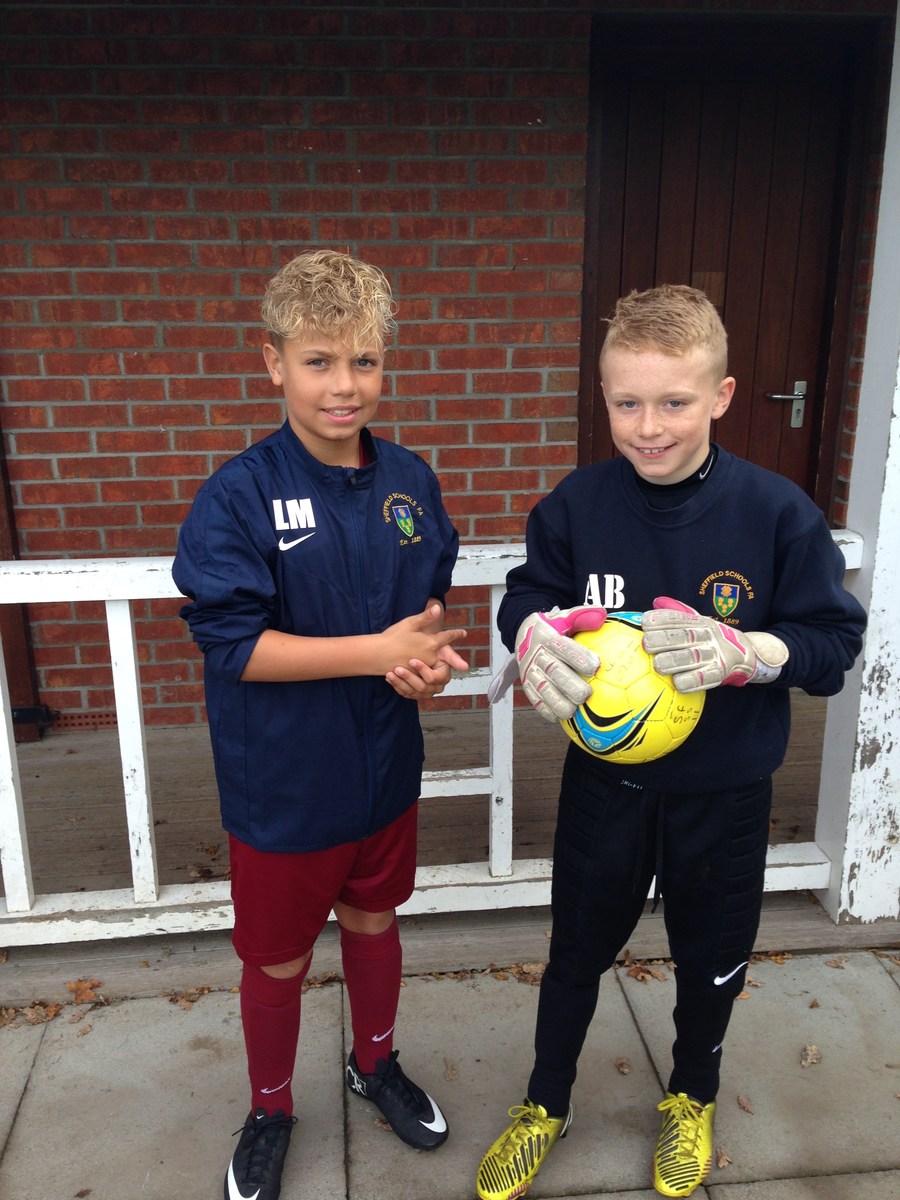 We are very proud to have 2 boys representing their City this year. Pictured above are L. M. (attacking mid-field) and A. B. (goal keeper) who were chosen to play for Sheffield School Boys' after attending numerous trials with over 250 other pupils. Good Luck with this season!
SWFC TOURNAMENT - January 2015
Intake School participated in a tournament held at Sheffield Wednesday training ground. What a win!!!!
It was a fantastic effort and we won through to the final as we didn't lose a match! The final was very close and after going behind twice in the match we scored in extra time to win 3-2.
The team will now progress to the next round and represent Sheffield Wednesday against all the other northern teams in the Championship; most likely playing at Bolton. Good Luck boys!
CONGRATULATIONS - LEAGUE WINNERS
All staff and pupils are extremely proud of the Year 6 football teams this year. The boys attended all training and played matches in their league with
enthusiasm and determination - (not forgetting to mention skill and sportmanship).
Intake A team won all of their matches and were presented with trophies as league winners.
Intake B team came 3rd in their league and were presented in assembly with bronze medals.
We look forward to playing the other Sheffield League winners in the Summer Term.
'League Winners'
'3rd Place in League'