Each half term a class is awarded a prize for having the best attendance in the school.
A big thank you to G.I.F.T. (Growing Intake Funds Together) for providing the prizes.
This academic year (2017/2018) winners are:
Autumn Term 1 - Year 4 Mrs Ledger
Autumn Term 2 - Year 4 Mrs Ledger
Spring Term 1 - Year 1 Mrs Beattie
Spring Term 2 - Year 1 Mrs Beattie
Summer Term 1 - Year 1 Mrs Beattie
Summer Term 2 -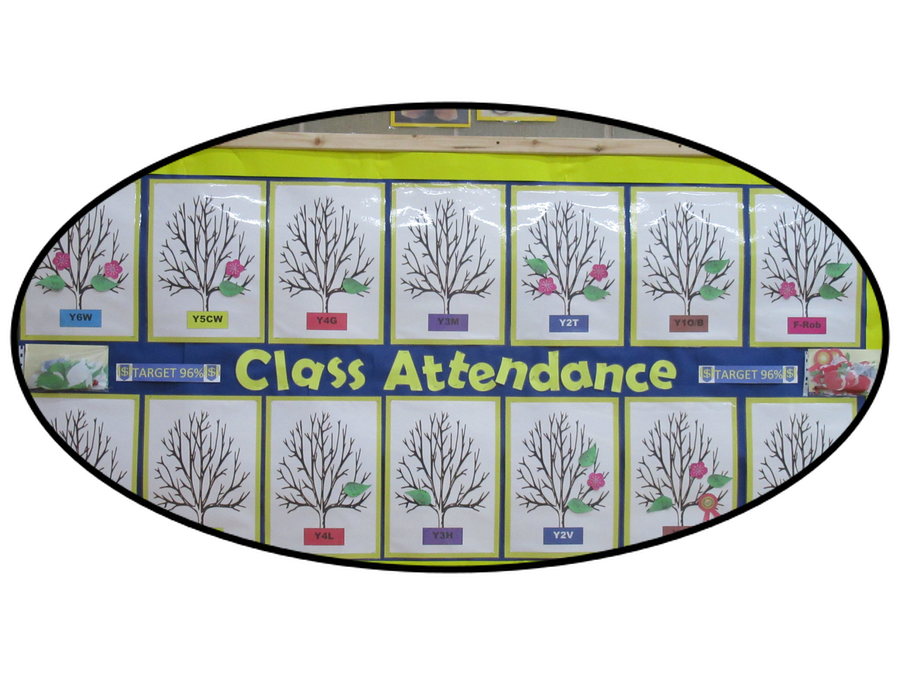 Each week in our attendance assembly, we celebrate every class who has achieved our school target of 96% attendance. Each class gets to add a leaf to their tree for attaining the target and the winning class from each Key Stage get to add another object (apple/blossom etc). It is easy for all of us to see just how good our attendance has been as a class over the half term.
Attendance Monitors
In January, we held a competition to name our new attendance mascots. These are presented to the classes in KS1 and KS2 with the highest attendance each week.
HERO (Here Everyday, Ready Ontime) was chosen for KS1 and MAXIMUS (Maximum Attendance) was the winning name for KS2. The children who chose these names were able to go to the Bear Factory and choose, make and bring to life the new mascots.
May 2017
We are so proud of all those pupils who have achieved 100% attendance this half term - there were that many children coming to school every day this half term we had to read out their names in assembly and let their teachers hand out the certificates in the classrooms as there wouldn't have been enough space at the front of the hall.
Certificates were presented to those children who have achieved full attendance this academic year (from September) - what an achievement!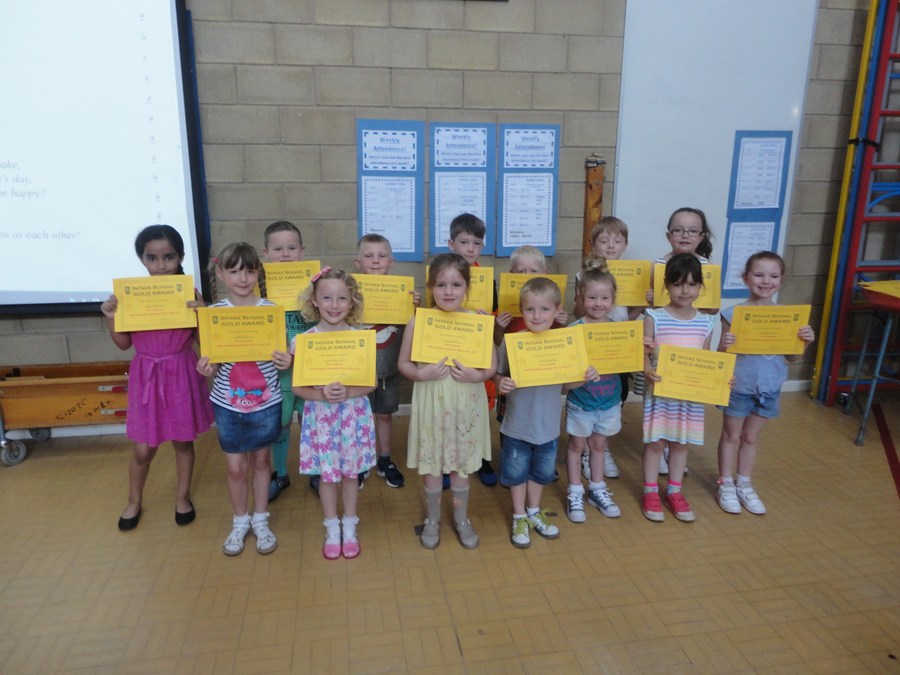 KS 1 100% attendance since September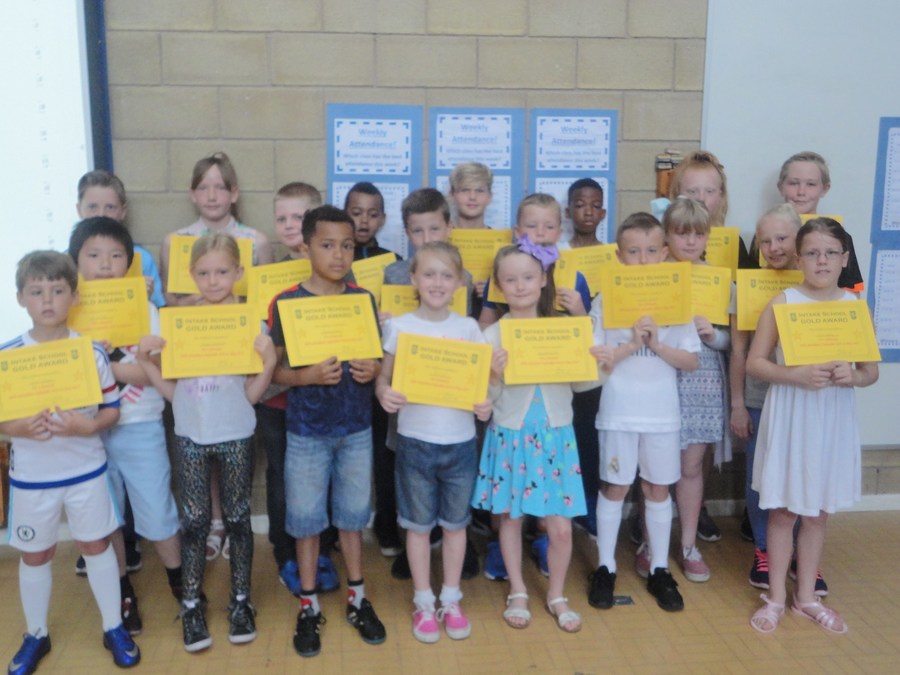 KS 2 100% attendance since September
February 2017
In our half termly awards assembly, certificates were presented to those children who had achieved 100% attendance for the half term and special golden certificates for those achieving 100%attendance since September.
November 2016
Representatives from each class receiving their Autumn Half Term 1, 100% certificates. We held an assembly to celebrate the fantastic attendance of many of our pupils. Well done.