Autumn 2016 and Don are the Housepoint winners for this term. They enjoyed a morning of Christmas bauble making - Well done Don!
House news
In the Juniors, all the pupils belong to a House team. They are named after the rivers in Sheffield and are each given a colour.
DON
PORTER
RIVELIN
SHEAF
Each week pupils work hard in lessons and at lunch times to earn House Points for their team which are then totalled in a weekly assembly. Boats are moved along the 'House River' accordingly and towards the end of each term, one House is named overall winner and get to experience an exciting prize.
As well as working for House points, the Juniors compete in a range of sports and arts events in their Houses.
HOUSE BENCHBALL 2018
KS2 enjoyed a sunny, sporting afternoon in May. Each house played each other in front of cheering crowds and Don were crowned Champions for 2018. Well done everyone!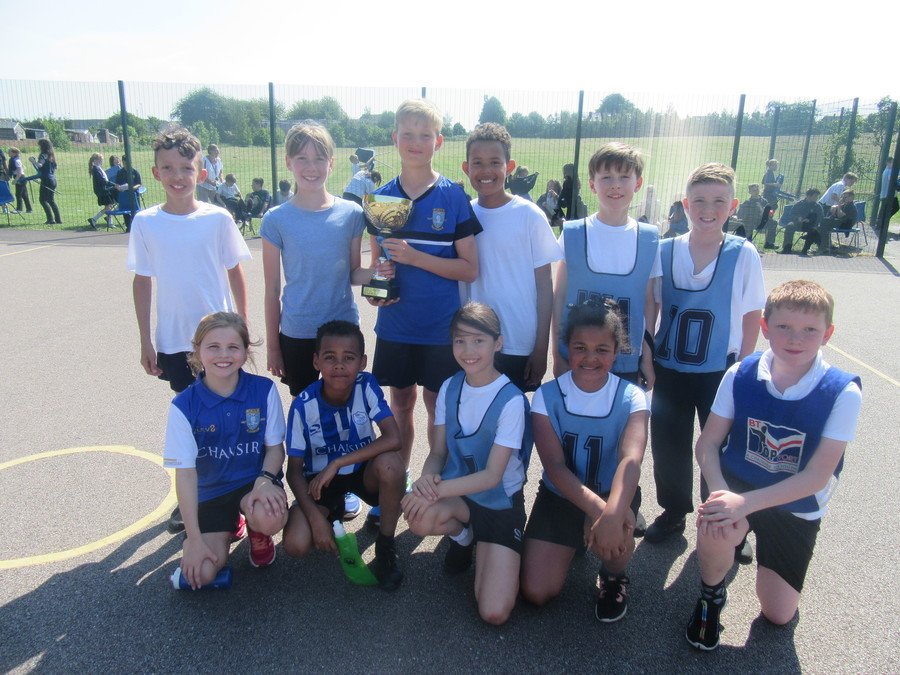 Benchball 2016
Sheaf were winners of the annual House Benchball tournament. House Captains chose teams from the Year 5's and 6's and the rest of Key Stage 2 got to cheer their team on in the tournament.
December 2015: Sheaf triumphed in the Autumn term and as winners were able to design and make their own Christmas bauble.
October 2015: House Arts was won by SHEAF - a very big well done to everyone who took part!
House Point Winners - PORTER - Summer 2015
On Wed 3rd of June our House Point winners enjoyed a visit from the Quantum theatre (Journey to the Bottom of the Garden).
We learnt lots of interesting Science facts about animals and plants including seed dispersal, pollination, food webs and how to organise animals into different categories.
We were even attacked by a giant spider!
Everybody enjoyed the show!