Awards Assembly December 2015
Our final whole school assembly of 2015 was our special awards assembly. We are very proud of all of our children. Awards this December were presented across the whole school for: completing 1st Class at Number, Most Improved class at Big Maths, Y6 Football league and Tournament winners, Half Termly Gold Awards, A Good Terms Work, Citizenship and best behaved class in Christmas assemblies. Thank you to Tara (local residents association) and to GIFT (Intake fundraising group) for donating some of the prizes. Well done everyone and enjoy your Christmas break!
We supported Text Santa on our final day at school and all came in a very festive jumper! We have sent the appeal £173.25.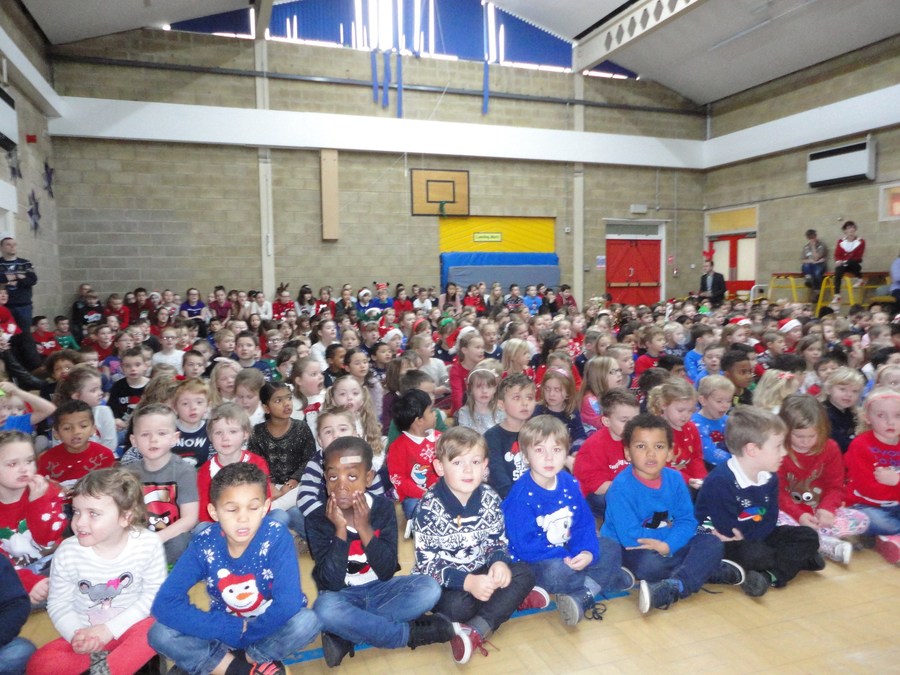 All year groups made cards and calendars - here are some of our proud Year 4's with their handmade Snowmen cards.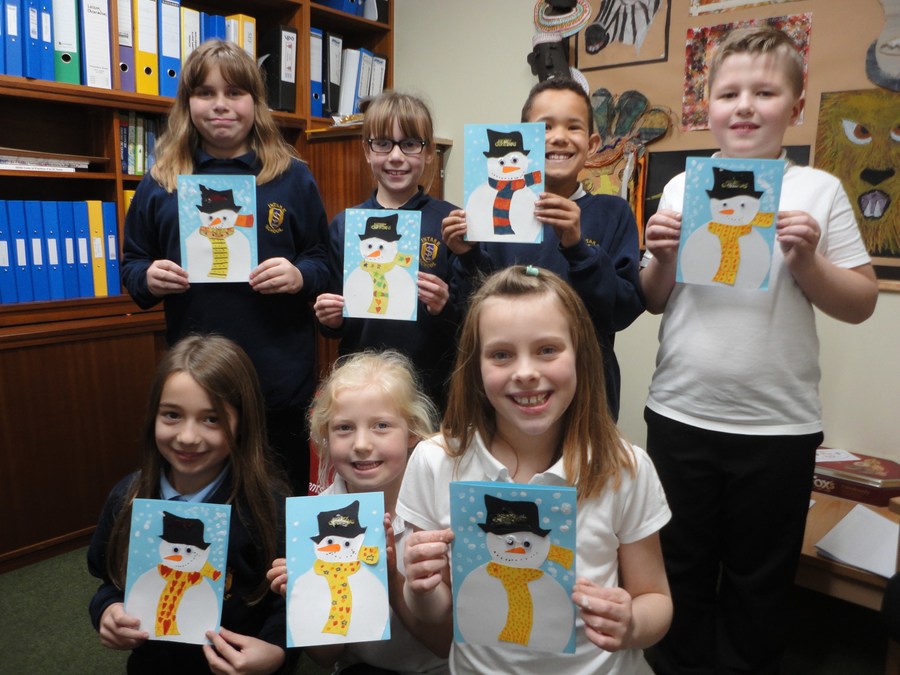 Years 4, 5 and 6 went carol singing to 3 different local care homes.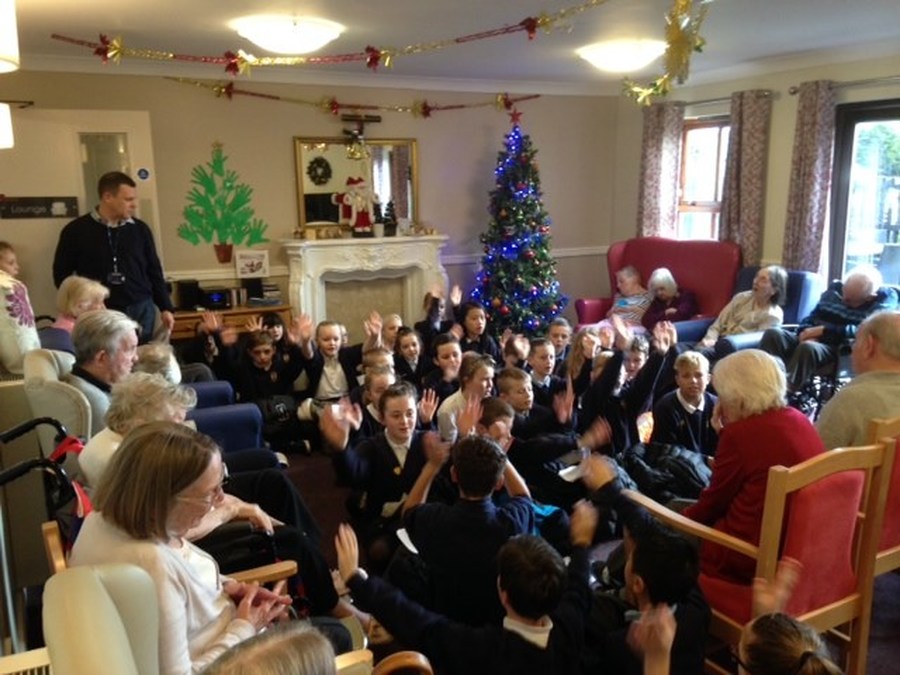 KS1 enjoyed a visit to see The Snowman at Sheffield City Hall.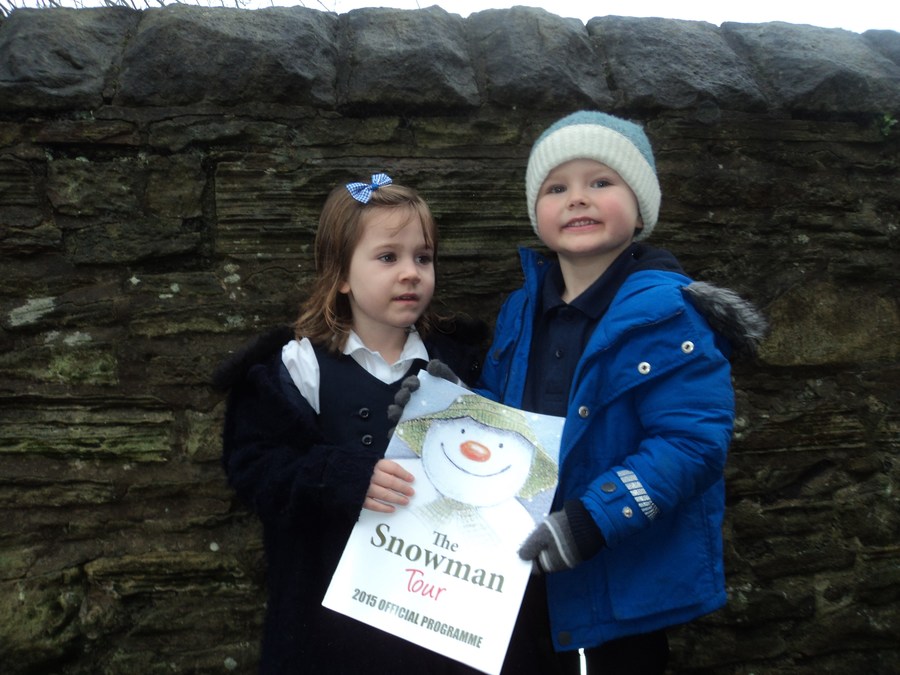 KS2 Disco
The school hall was the scene of the KS2 discos. Dancing, singing and very LOUD music was enjoyed by all!
We were treated to a live music performance from Sheffield Music Service in an extended assembly. This was really enjoyed by all children and staff who enthusiastically joined in with singing and percussion!
A reminder to any pupil wanting to learn the recorder to get your permission slips back to school as soon as possible!
Three fantastic productions were put on this year by our children and enjoyed by enthusiastic, packed audiences. The children really should be as proud of themselves as we are of them - they were tremendous. And we were able to use our brand new stage for the first time - a real treat (money towards it kindly donated by GIFT)!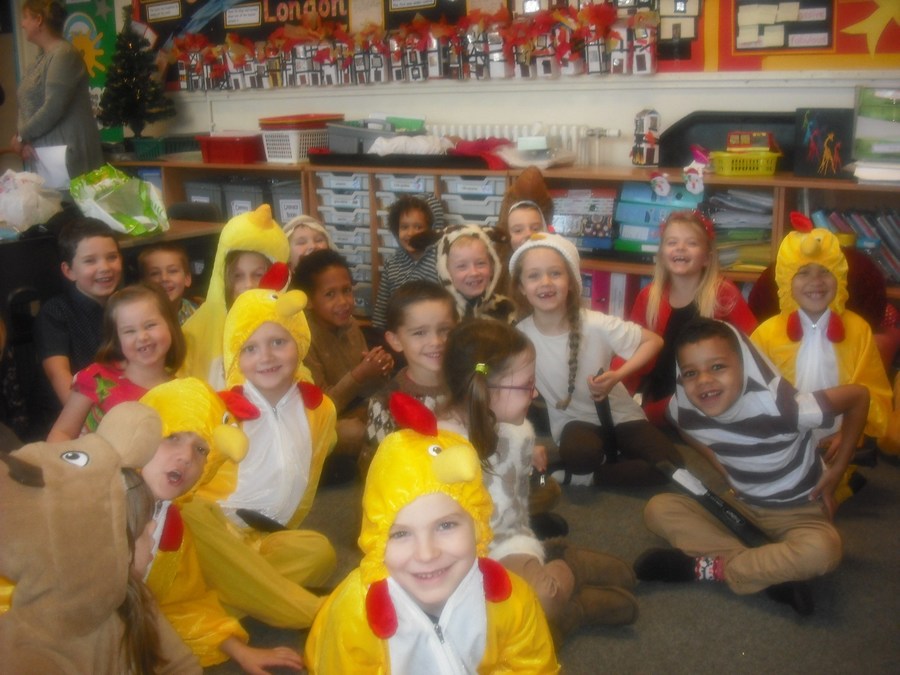 Some of our Year 2 pupils getting ready to go on stage!
Some of our Year 6 pupils getting ready to perform!
Parents and volunteers helping make Christmas crafts in Year 2.